InetServices, a leading provider of affordable high performance dedicated server and cloud server hosting announced today the grand opening of two new data centers in Santa Clara and London. As part of a plan to strengthen and expand its cloud services, customers will now be able to house their servers in InetServices data centers in Boston, Chicago, Santa Clara, and London.
"InetServices has experienced lots of growth over the past year after opening our 2nd data center in Chicago which made it apparent that our customers were looking diversification," said Kevin Soendker, COO of InetServices. "So it only made sense to open a third US data center on the West Coast. But at the same time, we were getting an even greater demand for supporting in-country data residency requirements in Europe. London made perfect sense as it has one of the world's largest communities of startups and entrepreneurs and a majority of the world's largest financial institutions. These new data center facilities give our customers other options for their primary or disaster recovery environments."
The Santa Clara data center has the capacity for 2000 physical servers while the London data center more than 2400 physical servers. Both data centers will offer the full range of InetServices cloud infrastructure services, including bare metal servers, cloud servers, storage, and big data solutions. All these services are seamlessly integrated in all data centers enabling customers to create their own unique cloud environment whether private, public, or hybrid.
To celebrate the grand opening of these new data center facilities, for a limited time InetServices will be offering a special promotion of 50% off all services for the first 6 months for orders in either Santa Clara or London.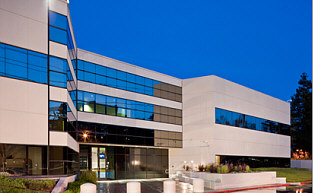 Santa Clara
Completing our US expansion, our Santa Clara facility opened in October 2014 with a 2000+ server capacity. Located in Silicon Valley, this SSAE-16 facility features enterprise-class security and redundancy.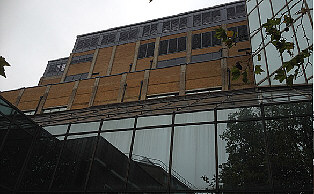 London
Expanding our presents to Europe, our London facility opened in December 2014 and has the capacity for 2400+ servers. This facility is ISO 27001/22301 certified and is located near London's financial district.
Data Center Features
| | | |
| --- | --- | --- |
| Multi Tier-1 Bandwidth Providers | Access Controlled Facility | Redundant Power Feeds |
| 24/7 Network Operation Center | Card Key & Biometric Scanner | Conditioning N+1 Redundant UPS |
| State-of-the-art Network Equipment | Mantrap Entries | N+1 Redundant HVAC System |
| Zero-Downtime Network Guarantee | 24/7 Security Monitoring | Pre-action Fire Suppression System |
About InetServices:
InetServices is the leading provider of affordable high performance dedicated servers, managed dedicated servers, and cloud computing. The company focus is small and medium-sized businesses (SMBs) that require high-performance, high-reliability, and 24 / 7 live customer support, but don't have the budget of a large enterprise. InetServices hosts thousands of SMBs from over 52 countries worldwide.
Backed by four state-of-the-art SSAE16 Type II certified data centers (Boston / Chicago / Santa Clara / London) and an enterprise-class network, InetServices provides a competitive advantage necessary for businesses to compete. For more information, visit www.inetservices.com or call 888-983-9993.