Bare Metal Servers with iSCSI SAN Storage

Sign up for iSCSI SAN Storage when ordering any of our servers.

iSCSI SAN Storage

InetServices' iSCSI SAN Storage was designed to provide high-performance storage for mission-critical applications. It also provides an excellent means for offloading data for long term storage.

Service Highlights

Self-Managed Backup Storage
Sleep easier at night knowing that your most critical data is backed up.

Multiple Access Methods
Use iSCSI protocol between the SAN storage and your servers communicating over your own private network.

24/7 Support
InetServices support experts are available 24/7/365.
| | | |
| --- | --- | --- |
| iSCSI SAN Storage Pricing | | |
| | | |
| --- | --- | --- |
| 500GB iSCSI Storage | $50.00 per Month | $0 Setup |
| 1000GB iSCSI Storage | $100.00 per Month | $0 Setup |
| 2000GB iSCSI Storage | $200.00 per Month | $0 Setup |
| 3000GB iSCSI Storage | $300.00 per Month | $0 Setup |
| 4000GB iSCSI Storage | $400.00 per Month | $0 Setup |
| 5000GB iSCSI Storage | $500.00 per Month | $0 Setup |

The iSCSI SAN is optimized to support mission-critical, high capacity applications and the modular design enables you easy expansion with pay-as-you-grow flexibility. More importantly, InetServices offers our iSCSI SAN solution at the lowest cost per Gigabyte in the industry – as low as $.10 per GB.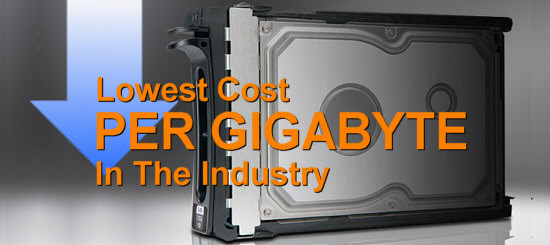 Disaster Recovery is no longer an option. It's a necessity.
Disaster Recovery Options





Remote Backup



Data is one of the most valuable assets for most businesses today. No one expects data loss or corruption but it happens much more often than most companies realize. Safeguard your data and your business with our off-site backup service.

Learn More




Cloud Recovery Infrastructure




Our Cloud Recovery Infrastructure provides a cost-effective, highly flexible disaster recovery solution that ensures rapid recovery of mission critical applications and data. Guaranteed resources in the event of a disaster.

Learn More




Geographic Redundancy




Business continuity is the process of analyzing the mission critical components required to keep your business running in the event of a disaster. While the most expensive DR option, its the fastest way to get your services back online.

Learn More

Are You Ready For A Better Cloud?

Extreme SSD Performance. The most IOPs in the industry.